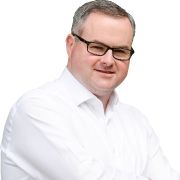 What is the first thing you do when attiving at work? Go straight to my desk to get ready for the day ahead, and go through my appointments from the day before.
What are your main tasks for the day? Visiting customers, and filfilling their requirements for packaging.
What is your favourite work lunch? Chicken wraps with all the fillings!
At break time, do you choose tea or coffee? No hot drinks - glass of water!
How do you unwind after a days work? Spending time with my family - life is never dull!